The best way to hire iOS developers for your Apple-based project
The advent of mobile devices such as smartphones and tablets has completely revolutionized the digital landscape in the past decade. Since the dawn of smartphones, iOS and Android have been the flag bearers and leading mobile OS platforms.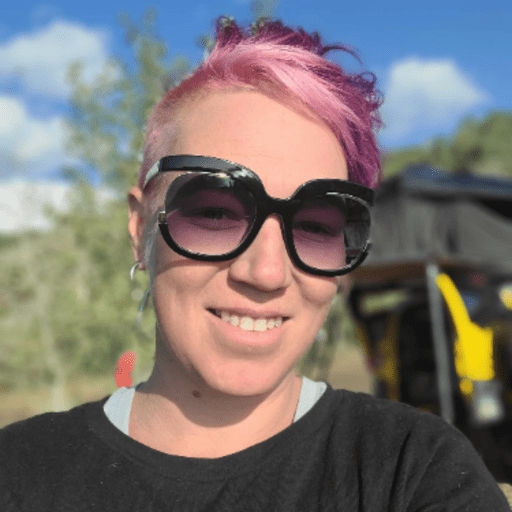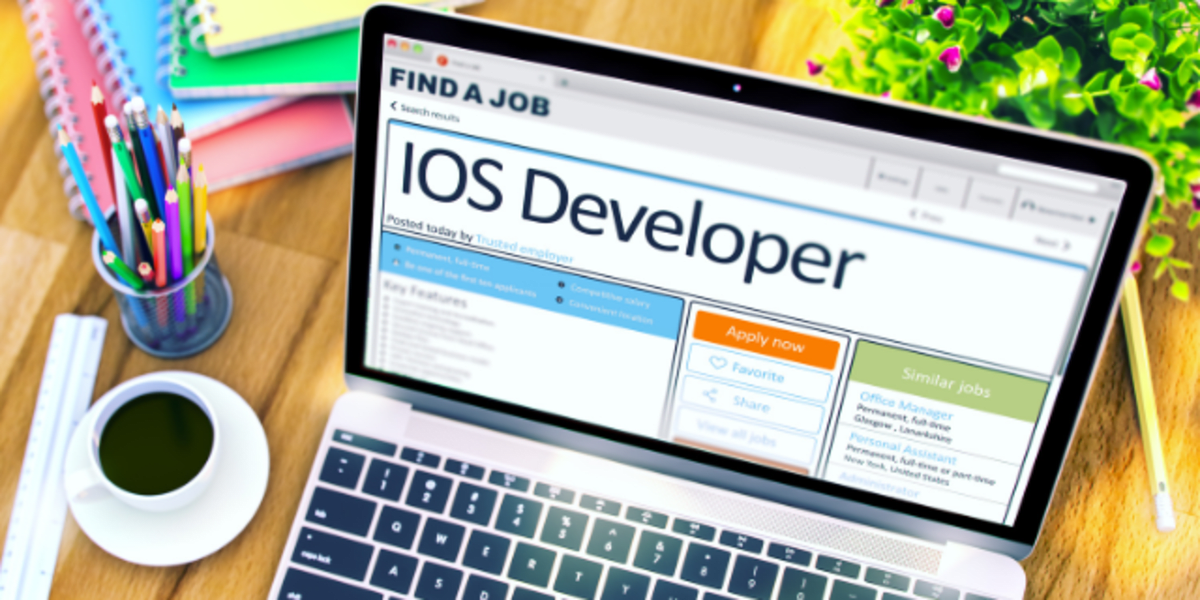 Although the market share of iOS is 27.68%, iOS users tend to spend more than Android users on premium features, paid applications, and non-digital products. Therefore, companies are actively looking to hire developers to leverage the benefits of iOS development, which has become a high-revenue market.
However, hiring competent iOS developers is no easy task. This article is the ultimate guide to help you hire the best iOS developer out there for your next project.
The role of an iOS developer
What does iOS development involve?
iOS development is the process of creating applications for Apple devices such as the iPhone, iPad, and iPod Touch. The two programming languages currently used for iOS development are Swift and Objective-C.
iOS development requires three important facets to come together to create a fully functioning application. One of these components is coding the back end — this is where most of the heavy lifting happens. From processing to account authentication, developers are responsible to handle the code necessary to keep the app running.
The second component is constructing the Application Programming Interface (API), which effectively translates server-side operations to the client-side mobile interface. The third component is designing the user interface, which is what the user sees and interacts with. Depending on the expertise of the developer, they will either handle all three facets or specialize in one of them.
Once the app is complete, developers spend a lot of time testing on multiple generations of devices, troubleshooting, and debugging the code. The final step is to publish the application on the App Store for review. Once it passes all approvals, the application will be available to download by users.
Developer requirements
There are a certain number of prerequisites required before a developer writes a single line of code for iOS development. Developers must need:
An Apple Mac computer/Macbook
Xcode — the Integrated Development Environment (IDE) that allows developers to build and run apps
An Apple Developer account, which has an annual fee of $99
What experience is required?
Usually, most iOS developers fall into one of three categories: junior, middle, or senior. Which category a developer falls into heavily depends on their skill set, years of experience, and area of specialization.
Junior developers are entry-level developers — those that have minimal experience in the iOS ecosystem. They are usually hired for training purposes or as an intern to get a gist of what working as an iOS developer is like.
Mid-level developers have up to 3-4 years of experience and have likely worked on more complex projects. However, they still need their code to be reviewed by their senior peers.
Senior developers have dabbled with projects of all types and sizes and have reached the highest level of mastery. Senior programmers are experts not only in coding but in app design, security, API integration, and testing.
What skills are needed for Apple-based projects?
Swift and/or Objective-C native language proficiency
This one's a no-brainer — it's essential to know the intricacies of the core programming languages used in iOS development. Developers must have a sound knowledge of the basics of Swift, as this equips them to progress to more advanced concepts and solve more complex problems.
In addition to this, it's highly recommended for developers to have experience in SwiftUI — a framework built on top of Swift which provides the tools necessary to write applications for iOS. Tech giants, including Apple themselves, are choosing SwiftUI, therefore this is a skill that developers cannot miss.
Apple human interface guidelines
iOS developers need to be well-versed with Apple's human interface guidelines and must comply with these rules when designing applications. This set of rules focuses on core design principles such as aesthetic integrity, consistency, user control, feedback, and the like to produce immersive and engaging user interfaces.
When designing applications it is crucial to deliver a people-oriented, user-friendly experience to positively affect them and satisfy the practical needs of the people. It is then that the users would keep coming back to use the application and its services. Therefore, developers need to adopt these standards and conventions when designing iOS applications.
Frameworks
A framework is a structure that you can build applications on. They provide a range of tools that serve as a foundation in the development phase so you don't have to start entirely from scratch. Therefore developers need to have good knowledge of important frameworks used in iOS development.
For instance, Core Data is a framework developed by Apple which allows users to manipulate data including saving your application's permanent data for offline use, caching temporary data, searching for particular values, and the like. Knowing how to utilize this framework makes a developer a valuable asset to the company.
Version control
Applications go through many iterations during the development phase, therefore it is vital to keep track of changes, who made them, and when. Version control technologies give you a snapshot of your project at any given time and allow developers to work in an isolated fashion without affecting the work of others which makes building, testing, and maintaining code that much easier.
Therefore it is necessary for developers to have experience in using version control platforms and be familiar with advanced concepts such as branching and merging.
How to hire an iOS developer
Step 1: Know what you want
Before you start advertising for job openings, it's important to understand what you want and analyze your project from top to bottom. You should have a rough idea about the big picture of your project. Is it a one-time collaboration or a long-term project? Is the nature of the project suitable for entry-level developers or does it require a more professional touch?
Answering questions like these will help you understand various aspects of your project and what the work demands. It's also a good idea to think about the technical features or innovative additions you will need to include in your application. Using this information you can narrow down the skills and qualifications you are looking for in candidates, which will help you narrow down your search and find candidates who are well-suited to your specific needs.
Step 2: Define roles and responsibilities
After you have a thorough knowledge of the scope of the project, it's also key to define the roles and responsibilities associated with the role. This way, candidates can have an idea about what is expected of them and decide whether their profile meets the expectations of the job role.
Clearly defining the specific technical skills, experience, and qualifications will prevent numerous applications from being received by candidates who are unfamiliar with the required technologies or have very limited knowledge of the platform as a whole. This helps in hiring the best candidates for the job role at hand.
Step 3: Choose your hiring platforms wisely
Traditional methods of recruitment involve a lot of paperwork and take far too much of your time and energy. Digitization has paved the way for e-recruitment which has streamlined the hiring process from job posting to onboarding.
Online hiring platforms like Gun.io can give you access to a global pool of talented candidates who are seeking immediate employment. With access to a rich network of over 25,000 software professionals, you can not only reduce your time-to-hire rate significantly, but you can also find competent iOS developers at ease.
Gun.io tailors the recruitment searches to your business and/or project needs, thus allowing you to find candidates that fit your requirements perfectly with minimal effort. Advanced tools such as profile previews not only eliminate the need for paperwork but also give you the luxury to compare multiple candidates at once and see how they stack up with one another so you know exactly what a candidate brings to the table.
Step 4: Vet candidate's skills and hire
Regardless of how strict traditional recruitments can be, it isn't uncommon for candidates who are not competent for the job role to pass through the cracks. These candidates can harm the company's productivity, overall results, and efficiency.
Unlike other platforms, where applicants simply create a profile, post a portfolio, and apply for jobs, Gun.io's three-part vetting system ensures their candidates are serious about their work, competent, and meet industry-specific standards.
Using advanced tools, Gun.io aims to push developers beyond just code and test their skills and experience. Their vetting process involves coding challenges, technical interviews, and character assessments to gain a holistic view of the candidate. Therefore you can be confident that the platform will help you get a quality hire.
Ready to hire your next iOS developer?
Recruiting competent iOS developers who fit into your company can be a difficult task. Ideal candidates are those who understand the iOS ecosystem, are experienced in iOS frameworks, and have the necessary skills to work on complex projects.
Here at Gun.io we have a vetted pool of software professionals just waiting to meet your development needs. We pride ourselves on hiring the world's best developers after evaluating their skills in various fields such as Swift, iOS frameworks, UI/UX best practices, and the like. Join Gun.io to start hiring today!
Whether you're looking for some temporary help or your next full time developer, let Gun.io help you find the right person for the job.