Freelance web developer rates: What's reasonable in 2022?
When it comes to deciding how much you want to spend on your next hire, taking a look at what goes into freelance web developer rates can help steer you in the right direction. From location of the developer to the complexity of your project, we spill the beans on how to pitch the perfect price.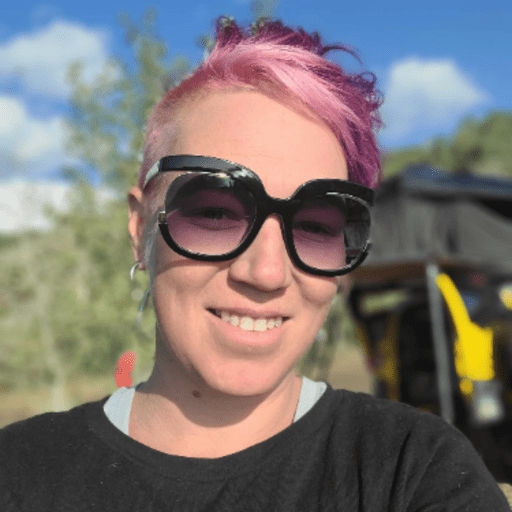 Determining a reasonable rate for a freelance web developer is a little like asking how much someone living in the US pays for rent—the answer will usually rely on a whole range of variables. 
While some developers are scraping by at $30 per hour, others can charge upwards of $20,000 per website, leaving business owners scratching their heads as to what a fair price is for their project.
Why do freelance web development rates vary? Top factors to be aware of as you hire
Location, location
The market rate for web development varies from one geographical location to another and is often tied to the living costs of that area. For instance, the living expenses in New York are substantially higher compared to Oklahoma, meaning that web developers based in New York will usually require a higher salary to take this into account.
Furthermore, the richness of the tech scene in a particular location can have a massive influence on the demand for web developers, which in turn affects the final pay. For example, despite New York's diverse network of tech-based companies, web developer jobs are the hardest to fill due to an explosion in demand over the past decade. So when you do find talent that satisfies your company's requirements, it's only fair to compensate them well, right?
Level of education, experience, and specific skills
The level of experience of a freelance web developer is vital when it comes to determining their compensation rate. It's not usually appropriate to pay an entry-level web developer the same rate as a senior web developer, because the value that an experienced web developer brings to the table — for troubleshooting, problem-solving, and programming language requirements — will be much higher.
In addition to that, the area of specialization must also be taken into account when deciding how much to pay a given developer. For instance, full-stack web developers command a higher salary package than front-end or back-end developers. This is because a single full-stack developer can handle tasks that would otherwise have to be distributed between two employees. This is one of the reasons why consideration of breadth of experience and skills is another key factor in determining appropriate pay.
Many different job titles fall under the web developer umbrella, therefore the salary may vary according to the job requirements.
Which programming language a developer is knowledgeable in, and how skilled they are in company-specific frameworks, tools, technologies, and libraries ought all to determine their final take-home pay. For instance, if a candidate is knowledgeable in a JavaScript framework like React — a library that offers increased speed, flexibility, and reusability in web development — it may make sense to offer a bigger salary package than a candidate who isn't as knowledgeable.
The complexity and timeline of the project
The nature of your project is an obvious contributor to its cost. Think of it as purchasing a car — you wouldn't expect similar features, functionality, style, and comfort options from an economy car as compared to a luxurious one. As with purchasing an automobile, websites also have endless possibilities.
For instance, as tablets and mobile devices become the dominant tools from which to view websites, the demand for responsive website design has surged exponentially. Designing websites such that they're compatible with all these devices drive costs because additional development time and quality assurance testing are required.
The timeline of your project can also decide the cost of hiring a web developer. As a company, you would likely usually pay for overhead costs such as equipment, training, health insurance, software licenses, utilities, and so much more. However, a freelance web developer will charge you more to accommodate these expenses. Therefore, expect to pay more for the exclusivity of having a person or team dedicated to your project.
What does a reasonable freelance developer rate look like in 2022?
Location-specific hiring
To give you a rough idea of how the average salaries of web developers vary from one city to another in the US, we have compiled a list of figures based on data provided by Indeed, Glassdoor, and CWJobs for the job title "web developer":
Austin: $68,954
Boston: $81,595
Chicago: $71,265
Houston: $66,883
Los Angeles: $73,818
New York: $77,051
Philadelphia: $66,889
Phoenix: $71,110
Portland: $66,040
San Francisco: $95,589
Seattle: $79,240
Washington DC: $84,930
If you're open to hiring developers from anywhere in the world, here's a global snapshot of salaries by country:
Australia: $58,019
Canada: $49,857
Germany: $58,452
India: $6,344
UK: $45,333
USA: $69,274
Hiring on an hourly basis
Hiring freelance web developers on an hourly basis means they'll simply bill you for the exact number of hours worked as opposed to a fixed rate.
Usually, a time-tracking system is involved to ensure that the freelancer is billed for work done that directly relates to the project at hand and not idle work.
Depending on the freelancer's level of expertise, familiarity with the tech stack, and project-specific skills, the number of hours they require to complete the project can vary. Therefore, paying on an hourly basis can be a double-edged sword. If they can complete the work within a short window of time you may be paying less compared to a regular employee. On the other hand, if they take an extended period to finish the task you may risk paying more.
According to ZipRecruiter, an average freelance web developer charges $41 per hour. Of course, this doesn't take into consideration important factors such as location, skills, and experience level. As freelancers have more experience under their belt, expect to pay anywhere from $70 to $100+ per hour.
Project-specific hiring
This model is popular among well-established and startup businesses alike. In this model, there is a pre-defined timeframe and budget and you will compensate your developers according to the project's value and scope, as opposed to the number of hours you've worked on it.
Therefore, depending on the project you could be paying your developer anywhere between a few hundred dollars to a few thousand.
You will usually arrange a flat rate depending on the complexity and urgency of the project (again, other factors such as the developer's experience level and skills are useful to consider). For instance, you would typically pay more to have a developer build a fully-fledged e-commerce website from scratch that includes complex animations than you would for a project that required a simple WordPress site made from a design template.
Hire your next freelance web developer today with Gun.io
Hiring a freelance web developer and deciding on a fair compensation rate is no easy task. What's worse still is hiring the wrong candidate — not only can they compromise the morale of the rest of the team but their incompetence can directly affect the organization's productivity, and replacing them can be a costly endeavor.
Here at Gun.io, we're happy to do the heavy lifting to give you the seamless hiring process you deserve.
Leave behind rifling through resumes, and instead answer a few simple questions about your hiring and project needs. Whether you need a simple web application to be built or a complex high-frequency trading platform, we can help you choose the most value-additive candidates.
We pride ourselves on offering you a rich network of 25,000 software professionals from around the globe, each of whom is personally vetted by our team. Since hourly rates are set by freelancers themselves, you won't even need to worry about calculating fair compensation.
Join Gun.io and start hiring today.