How to hire Python developers
Did you know that tech giants like Google, Amazon, and Netflix were created using Python? As technology continues to digitize various industries, the demand for Python developers has risen exponentially. 
However, hiring competent Python developers is no easy task. It isn't uncommon for companies to hire inexperienced Python developers which eventually leads to disappointing project results, poor performances, and significant expenses.
So how do you avoid it? In this comprehensive guide, we will look at the top things to include in your search for Python developers. We will explore the skills to prioritize, what platforms to use, common mistakes to avoid when hiring a Python developer, and much more.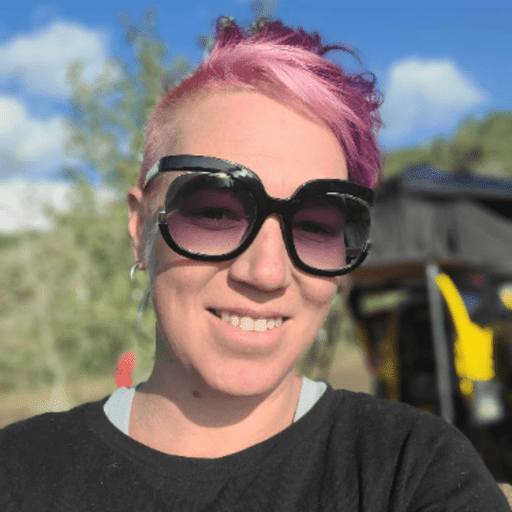 Top considerations when hiring a Python developer
What skills should I prioritize when hiring a Python developer?
Core Python
This one's a no-brainer. It's crucial for a Python developer to have a solid foundation in the basic concepts of the programming language. If a developer isn't well versed with the fundamentals, they aren't likely to be able to navigate advanced concepts and work on complex projects.
Sometimes, developers won't have core knowledge of how Python works, but would still specialize in other areas. While this can be attractive to employers, in most cases the lack of knowledge of the core principles of a development language can make it challenging for a developer to work around things efficiently.
If your developer doesn't know the basics such as data types, exception handling, data structures, algorithms, and the like, then you can politely say Thank you, Next.
Python frameworks
Frameworks are a collection of packages that allow developers to access a wide variety of features. With it, developers can avoid writing repeated code and eliminate the need to handle low-level details like protocols, thread management, and so on.
These modules allow development to flow smoothly. For instance, as a data scientist, you spend a lot of time gathering, cleansing, and modeling data. Frameworks like Numpy allow seamless integration with different databases and offer many functionalities such as array processing, shape manipulation, and discrete Fourier transforms which otherwise would be daunting to do manually.
Therefore, as a hiring manager, you must make sure that your developers have a working knowledge of the top frameworks that relate to the job role at hand.
Object-relational mappers
As technology continues to revolutionize the digital landscape, companies need to expand their online presence by moving operations to the web. As a result, organizations constantly need to constantly convert data between different systems and web applications.
Object-relational mappers (ORMs) are a collection of libraries that facilitate the transfer of data from relational databases to Python objects. By using ORMs, developers can use Python code instead of a separate language to handle relational databases such as SQL
As a result, ORM libraries allow developers to save a significant amount of development time all the while offering the flexibility to switch to another relational database when required. This leads to optimized code, better handling of CRUD operations, and protection from injection attacks which are invaluable benefits to your organization.
Multi-process architecture
In keeping up with the ideal of separation of concerns, Python developers must be able to use a development architecture to separate the internal working of an application from its users. Popular choices include the Model View Controller Pattern and the Model View Template architecture. This way, it's much easier to manage and make changes to individual components without them interfering with each other.
Although this is typically the role of a design engineer, if you can hire a Python developer who has this skill under their belt, they are more likely to identify and solve the problems in development environments to achieve better and optimized results.
Version control
It is common for software projects to go through a ton of iterations through their development stage. Version control allows you to track and manage changes to software code – think of it as a snapshot of your project at any given time. This is especially useful when collaborating with other developers on a project, which is the case most of the time.
As you can track even the tiniest of changes with complete traceability, you can have a record of what changes were made, who made them, and when. Therefore, Python developers need to have a good understanding of how version control tools work and the terminology associated with them.
How to hire a python developer
Step 1: Establish the role you need the developer to fill
From managing the server-side components as a back-end developer to modeling data as a data scientist, Python developers can handle them all. Therefore, as a hiring manager, you need to first understand what the role involves in order to hire the best person for the job.
You have to pay close attention to your company's needs and outline the technical requirements expected of the candidate. For instance, different companies use different tech stacks for the same role, therefore mentioning the precise technologies, frameworks and tools will define the set of skills you require from developers.
Furthermore, the nature of your project will determine the experience required, whether you require a team player and how many hours of work need to be accomplished. From here, it can be easy to decide whether you're looking for an entry-level, junior, or senior Python developer.
Step 2: Write a clear job advertisement
Once you have understood the requirements for the role, you'll need to define the skills required for the job. Using this information, you can write an effective job advertisement to promote the role.
An attractive job advertisement typically starts with a brief description of the company. You can state the company's mission, values, and work culture as well as any unique selling propositions. Tell the candidate what it's like working with you and why they should join your organization.
You can go one step further and list down any perks such as compensations, career growth opportunities, vacation policies, and so on. Detailing the benefits that a candidate will get once they join your company is a sure-fire way to get them interested from the get-go.
This is followed by a Python developer job description. Be extremely clear about what the job entails so that prospective candidates know what exactly to expect from this job opportunity.
You can then detail the job responsibilities – the most important section of the advertisement. Using a bulleted list, you can mention what tasks you expect the candidate to fulfill. This can help a candidate assess if they are suitable for the position or not.
Next, you can mention the required skills for the job. This includes any academic qualifications, professional certifications, knowledge in specific frameworks, tools, and technologies, relevant work experience, and so on. This section is important because it ensures you attract competent Python developers.
Step 3: Pick your hiring platforms
Traditional recruitment
As technology is evolving, traditional recruiting methods are losing their shine. This is because traditional recruiting usually takes a lot of time and it's difficult for the recruiter to give equal attention to each application. This can lead to a risk of biased hiring – human decisions are influenced by many variables and this can lead to a workforce with no diversity. Furthermore, traditional recruiting is severely constrained to a particular geographical location.
Digital recruitment
Digital recruitment can help to massively simplify the hiring process.
Gun.io helps companies connect with top freelance software developers around the globe. With access to a rich network of over 25,000 software professionals, you can find Python developers to suit your needs exactly — whether it is a one-time gig or a long-term collaboration with a custom engineering team.
Such platforms allow for a quick and seamless hiring process. Instead of just blindly posting your job to job boards, gun.io hand-holds you throughout the entire process and helps you crystalize your needs and identify the most value-additive candidates.
Step 4: Assess + test your applicants
Using a range of tools, the team at gun.io assesses and tests applicants to ensure they meet the platform's standards. Less than 12% of applicants get selected in this exclusive hiring platform and this database of vetted developers is constantly built and maintained. This not only gives the luxury for companies to hire skilled professionals but also allows them to cut down on hiring time significantly.
Ready to make hiring simpler?
Recruiting a Python developer is no easy task and it's more complicated than simply reviewing resumes and conducting interviews. As a hiring manager, you will face many challenges, and making mistakes can not only deter a qualified candidate from seeking employment with you but can also incur significant costs in terms of money and time.
Sign up to Gun.io and simplify your hiring process today. 
Whether you're looking for some temporary help or your next full time developer, let Gun.io help you find the right person for the job.