Looking for SQL developer jobs?
Here's how to get started.
Structured Query Language, more commonly known as SQL, is a programming language used to manipulate data stored in relational databases. By using a set of predefined keywords, you can store, query, update and manage data in database management systems.
Data is everywhere — from the QR code scanned at your local supermarket to your latest browser history, the exchange of data has become part and parcel of our daily lives. This makes data manipulation a highly sought skill. As we continue our trajectory towards a tech-driven society, being knowledgeable in SQL makes you a valuable asset in today's digital age.
So you've learned how to query: Now what?
Assuming you want to put all that hard-earned SQL knowledge into practice, how do you get started finding a job that utilizes your new skillset?
The value that SQL development brings to the workplace
The most valuable commodity of the 21'st century is no longer oil, but data.
Why? Without data, you cannot make informed business decisions – and making bad business decisions is a great way to encourage your company to take a nosedive. Data enables us to understand customer preferences and what drives their purchases, establish the success of our marketing efforts, predict future behavior, and so much more.
But data on its own is meaningless — unless you know how to extract, manipulate, and interpret data to transform it into useful insights that can inform business decisions. That's where SQL comes in.
Add that to the fact that SQL backs social media platforms and is a crucial component in machine learning algorithms, and we begin to see a vast array of SQL applications.
Which industries and roles make use of SQL?
Not only is SQL valuable, but it also opens up an array of opportunities across wide-ranging industries. Depending on your additional experience and skills, you might find yourself able to pursue a career in any of the following areas:
Web development
Data science
Marketing
Database management
Quality assurance
What skills are employers looking for?
Strong proficiency with SQL and the ability to write complex SQL queries
Skilled at optimizing large complicated SQL statements
Experience with integrated development environments such as Oracle, SQL Developer, MySQL, and/or Microsoft SQL Server
Knowledge of best practices when dealing with relational databases
Proficient understanding of code versioning tools such as Git, Mercurial, SVN
Capable of troubleshooting common database issues
Familiarity with other programming languages such as C, C++, PHP, and Java
Familiarity with cloud services like Microsoft Azure and Amazon AWS
Critical thinking and ability to solve complex problems
Strong communication and collaboration skills
A step-by-step guide to finding your next SQL role
Step 1: Refine (or build) your resume & portfolio
Earning a Bachelor's/Master's Degree in Computer Science or a related field will allow you to build a solid foundation in key concepts such as programming, computer networking, and information systems.
During your program, you can learn and acquire important SQL skills such as database management that employers look for in SQL developer candidates.
You can bolster your resume by gaining professional certifications. This can be a great way to show off your expertise in a particular field which will help you stand out from the other candidates. Some recommended certifications include:
Microsoft Certified: Azure Data Fundamentals
Oracle Database SQL Certified Associate Certification
IBM Certified Database Associate
Oracle Certified Professional, MySQL 5.7 Database Administrator Certification
EDB PostgreSQL 12 Associate Certification
Step 2: Practice, practice, practice
Practice is a great way to not only refine and sharpen your database knowledge but also embed it into your long-term memory. In a similar manner to accessing information within a database, retrieval of learned information — and use of that information in practice — has been shown to enhance long-term retention — meaning your SQL skills aren't abandoning you any time soon.
Whether you get your practice in through an internship, personal project, additional education or courses, or self-study, practice is essential to nailing both the knowledge-based and technical interview elements.
Finding an internship is a great way to gain hands-on experience and navigate the world of database management. You can not only get a gist of the responsibilities of an SQL developer but you can also see how you can utilize the theoretical knowledge you've learned in real-world applications.
You can't possibly learn everything there is to know about SQL — there's always some new concept or framework out there hiding (literally) in the corner. Continue to invest in refining your database knowledge and practice applying it across multiple contexts.
There is plenty of reading material out there that can teach you the basics of getting started with SQL, while more intermediate and advanced books will help you to explore these concepts in depth. You can visit blogs and read articles to help you find answers to SQL-related questions, gain industry updates, and view the opinions and perspectives of professionals in the developer community.
If you're more of a visual learner, you can watch YouTube videos or enroll in online courses to understand the content better. The benefit of online courses is that you can take them at your own pace, receive feedback on demo projects, and even receive a certificate, which is a great way to showcase your competence to employers.
Step 3: Verbal and technical interview preparation
Employers use interviews to seek important details about yourself that you cannot gain out of a resume. If done effectively, the interview enables the employer to determine if your skills, experience, and personality meet the job's requirements.
Review key concepts
Before the interview, aim to review key concepts such as aggregate functions, JOINs and SET operations, and Window functions. You may be asked to solve problems that revolve around these topics or a combination of all of them. Platforms like leetcode can be a great way to hone your problem-solving skills.
Quiz that terminology
Know your SQL lingo — employers are looking for someone who knows what they're talking about. If they mention RDBMS or recursive queries and your eyes glaze over, then you might want to revisit your SQL basics.
Know your value, and communicate it clearly
Try as much as possible to show how you can add value to the company. Communicating how your skills and qualifications can leverage positive results for the company can help interviewers to view the value you bring in practical terms. You might want to consider asking:
Why does the company need SQL?
How can you use your SQL knowledge to improve company performance?
How can I transform data into useful insights using SQL so that the company understands its customers better?
Make it about them – not you.
Step 4: Find and apply for SQL roles
After building a strong profile, brushing up on your knowledge in SQL, and preparing for the technical interview, all that is left for you to do is to send in your application.
However, traditional job-hunting can be a challenging process. You go online, find a company you want to work for, and trawl their vacancies, hoping something great catches your eye. Or you sign up to online agencies and job boards, looking to spot your next great opportunity. This process can take hours, days, or even weeks.
An alternative to traditional job-hunting? We're in
Gun.io is an online recruitment platform that caters specifically to software developers and companies seeking their skills.
All you have to do to gain access to a platform with a plethora of employment opportunities with vetted companies is to sign-up and create an application detailing your skills, qualifications, and rate expectations.
Once your profile is approved, you can join a network of 25,000 world-class software professionals from around the globe. You can then apply directly to new jobs that pique your interest, or let the Gun.io team pitch you directly to clients you'd be a fit for.
Now you can just sit back, relax, and wait for the interview calls to keep flooding in!
Step 5: Interview, breathe, repeat from step 4
Usually, a software system scans your resume for specific keywords against phrases mentioned in the job listing. The resumes that don't satisfy these requirements are often eliminated.
A recruiter would then conduct preliminary candidate reviews and remove any applications that slipped through the software check. They would inspect things such as your past work experiences, your background, your soft skills, and so on.
The top candidates are shortlisted and the hiring manager will reach out to them for interviews — the very moment you've been waiting for. Staying calm and composed and communicating how you could add value to their company as effectively as possible will increase the chances that you get hired.
In keeping with the notion of not putting all your eggs in a single basket, it is recommended to apply to many companies – surely you'll get a positive response from at least one of them. Remember to customize your resume depending on the job position and company — no one is inspired by a copy-paste response.
If you interviewed for a position and were turned down, this can be a great opportunity to elicit feedback, where possible, and to then use this to improve future applications. And hang in there — your perfect SQL developer job could be right around the corner.
Final thoughts
Structured Query Language is the standard and most widely used programming language for relational databases. Whether you're looking to add a new skill to your toolkit or to move into a whole new career path, SQL can be a powerful addition to your existing skillset.
The applications of SQL span many industries, making it a highly sought-out skill in technical and non-technical roles alike. Want to gain access to a myriad of opportunities in SQL? Join Gun.io today to connect with top global companies and level up your career!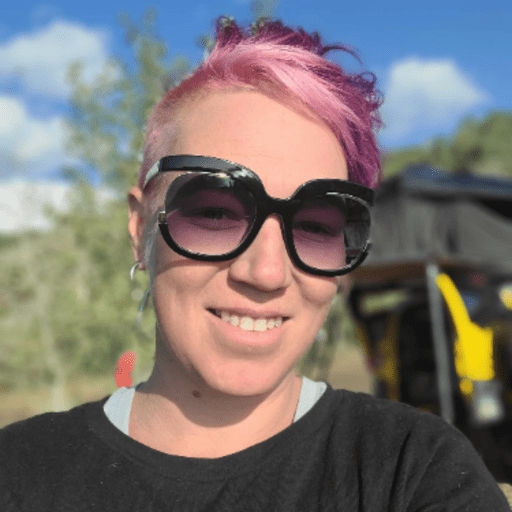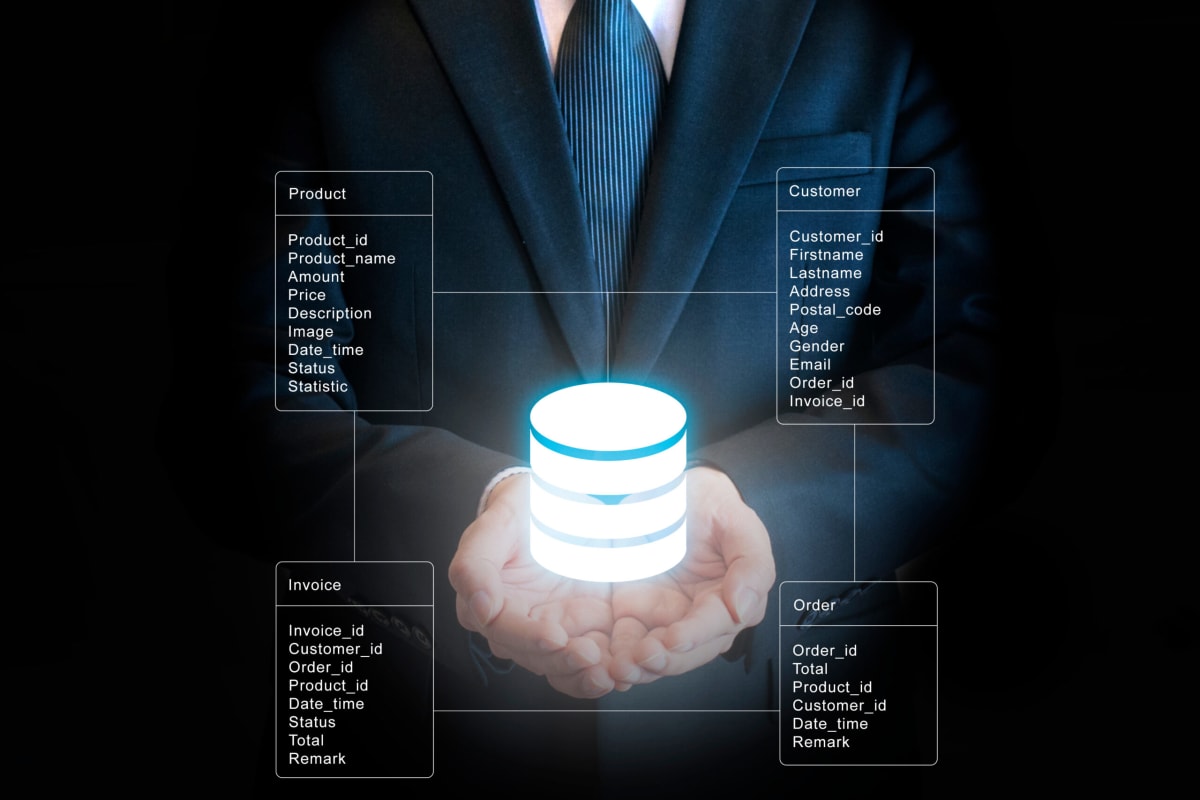 Professional businessman connecting network and database on hands in technology and business concept
Interested in working with Gun.io? We specialize in helping engineers hire (and get hired by) the best minds in software development.