How to find remote software engineer jobs
Let's face it—not everyone is cut out for a 9-5 work schedule that requires you to be confined to a single, physical location. And you know what? There's absolutely nothing wrong with that. But how do you even get started finding good remote work? Here's how to find remote software engineer jobs.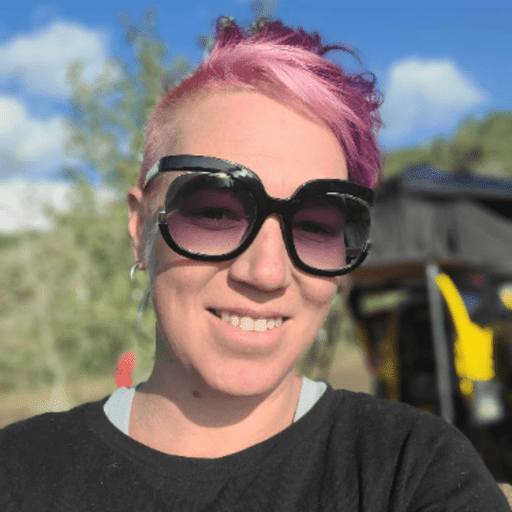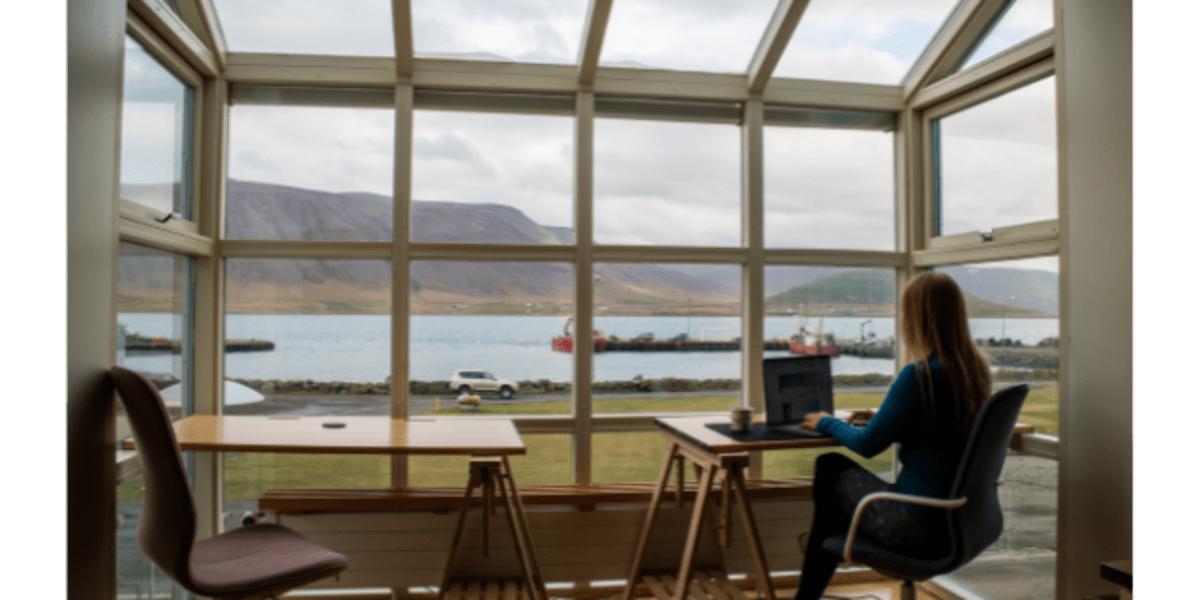 Keep reading to discover:
Why remote work is here to stay
What you need to get started with your job search
Our step-by-step guide to landing your dream remote developer job
Let's get right into it.
Why remote work is here to stay
Due to an increasingly digital workplace, the requirement for employees to be present in a single physical location to work is becoming obsolete by the year. Studies have revealed that by 2028, 73% of all departments will have remote workers.
Tech-related jobs have even better news. According to the Bureau of Labor Statistics, the job opportunities for software developers are projected to grow by 22 percent—much faster than the career average for all occupations. Job openings and salaries are only going to increase for remote work—Glassdoor has predicted that competing for remote workers will be one of the defining workplace trends for 2022.
As the workplace heads into 2022—the third year of the Covid-19 pandemic—job burnout rose to an all-time high. A survey by the American Psychological Association's Work and Well-Being found that 79% of the 1,501 employees experienced work-related stress. A total of 36% had cognitive weariness, 32% emotional exhaustion, and 44% physical fatigue due to pandemic-related stressors.
People became more cynical about public-facing jobs due to the proliferation of the virus and therefore remote work became an almost permanent fixture. According to Owl Labs, 74% of employees said that working from home was better for their mental health during the pandemic and 84% said that they'd continue to do so after the pandemic even if it meant taking a pay cut.
In short, the job market for remote software engineers is thriving. With strong employment growth in both the remote market and the software development field in general, there has never been a better time to forge a career as a remote software engineer.
How to gear up for remote work
If you're used to working in an office environment, it can take a bit of time to adjust to working remotely. If that's you, then it's a good idea to get prepared ahead of time. Some ideas might include to:
Prepare your workstation (and no, we don't mean your couch)
Remove distractions from your workspace
Set clear boundaries to promote a work-life balance
Find your (self) motivation (why do you want to work remotely?)
A step-by-step guide to finding a remote software job
Step 1: Decide what type of remote job you want
Remote software jobs come in all shapes, sizes, and forms. Therefore before you start sending out your job applications, it's best to take the time to consider what you're looking for in your new role.
Are you looking for a long-term collaboration with an employer where you consider yourself a full-time employee? Or are you looking to be an independent contractor where you complete projects within a given timeframe? Are you looking for variety or continuity? Do you want to work on whole projects from start to finish, or focus on skill-specific tasks within a project?
Each type of employment has its own policies, perks, and pitfalls, so it pays to honestly consider your needs and preferences before you start browsing.
Step 2: Hone your skills
With so much competition in the job market, it's key to make sure your software engineering skills are not only top-notch but also up-to-date to make sure you stand out from the rest of the applicant pool. Remember, you're competing against candidates from all over the globe so it's high time that you bring your A-game.
Instead of being a Jack of all trades and a master to none, aim to sharpen the skills that are specifically tailored to the position that you're looking for. For instance, if you're looking for a front-end position you'll need to be proficient with HTML, CSS, and JavaScript at the very least.
If you're serious about landing the job, it's best to take a structured approach to learning—ideally through a high-quality certification program. This not only gives confidence to potential employers that you have a solid foundation in key concepts related to your field, but a certification adds credibility to your overall profile too.
Step 3: Build a strong portfolio
A coding portfolio is an important tool that you can use to showcase what you're capable of and lets recruiters, hiring managers, and other programmers into your world of programming exploits.
While a resume just highlights your paper-based qualifications, a portfolio can not only help you get your foot in the door but also be the determining factor that gets you that job.
The primary function of a coding portfolio is to technically "show off" how you have successfully applied your skills and expertise. Since you let the projects talk for themselves, you are selling yourself, your brand, and your story to the employer.
Created a website for a local business? Built a WordPress theme from scratch? Improved mobile product UX? The opportunities are endless when it comes to showing what you're passionate about and unveiling your creativity.
Including client testimonials is a bonus because it allows you to demonstrate how your skills were able to yield tangible business results to other clients. According to BigCommerce, 72% of clients say positive reviews and testimonials make them trust a business more. With enough positive reviews, you can leverage this credibility to your advantage and convince your employer enough to hire you.
Step 4: Prepare for technical interviews
Contrary to popular belief, the purpose of the technical interview is not to trick you with riddles, brainteasers, or impossible questions.
Instead, it's to see how you tackle real-world problems—like the ones you might be facing once you have the job. If done effectively, the interview enables the employer to determine if your skills, experience, and personality meet the job's requirements.
Therefore, it's always a good idea to brush up on your knowledge of key concepts related to your field. For a software engineer, you can start with these must-study topics:
Data structures
Big O Notation
Trees
Sorting and search algorithms
Heaps
Arrays
Hash tables
Dynamic programming
Keep in mind that cramming these fundamentals may not be enough—you should do regular coding challenges to help oil the cogs in your brain and strengthen your thinking muscles. Aim to solve 2-3 coding interview practice questions per day and make use of online resources to not only get a ton of practice technical job interview questions but also to learn the right way of thinking about them.
Step 5: Use online platforms to look for jobs
Traditional job boards may ask you to wade through hundreds, if not thousands of job ads to find the right opportunity.
They work on an "open-close-window-of-opportunity" model which means that once an opportunity presents itself, hundreds of applicants will try their best to get highlighted and selected for the interview call—with no guarantee of it of course.
As operations become increasingly digitized, it makes sense for your job-hunting game to follow suit. Using a dedicated platform like Gun.io to find developer opportunities and software engineering roles can help you get connected to recruiters who have open positions suited to your background and experience.
All you have to do is sign up to Gun.io, create a profile, and get through our triple-vetted application process. This includes a combination of technical interviews, coding challenges, and character assessments which helps us gain a thorough understanding of your skills, expertise, and competence.
Once you get approved, we'll feature your profile directly to companies looking for candidates with your specific set of skills.
Rather than sending resume after resume into the abyss and crossing your fingers you'll get a response, you'll have tech companies coming to you, already knowing your programming skillset, employment preferences, expected salary, etc., saving both parties time and hassle. How great is that?
What's more, you can always connect with our Developer Relations team. They would be more than happy to work on your behalf to help optimize your profile, set optimal rates, and help sell your skills.
Find your next remote software engineer job with Gun.io
Landing a remote software engineering job is no easy feat. You'll have to be mentally prepared to adapt to remote work, hone your skills such that you stand out from global competitors, and look for remote developer job opportunities in the right places. If you go the traditional route, this often takes a large investment of time and effort before you finally see any results.
With advancements in technology, you can leverage digital tools to streamline your job search and make it less of a burden. Rather than looking through dozens of online job boards, search for all the best remote software engineering jobs on a single platform.
Join Gun.io today to connect with top global companies and land your dream software engineering job! 
Interested in working with Gun.io? We specialize in helping engineers hire (and get hired by) the best minds in software development.