How founding engineers can find their software team
In today's tech-driven landscape, developers have become essential as businesses source intuitive and reliable software platforms. But here's the hard truth — it can be extremely difficult to hire developers for a startup, particularly an early-stage one. Here's how founding engineers can find their software team.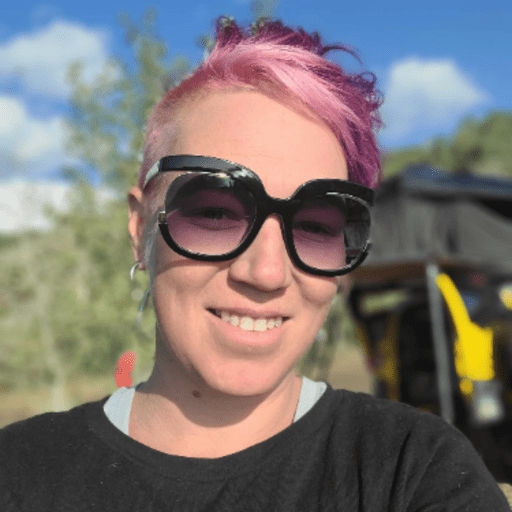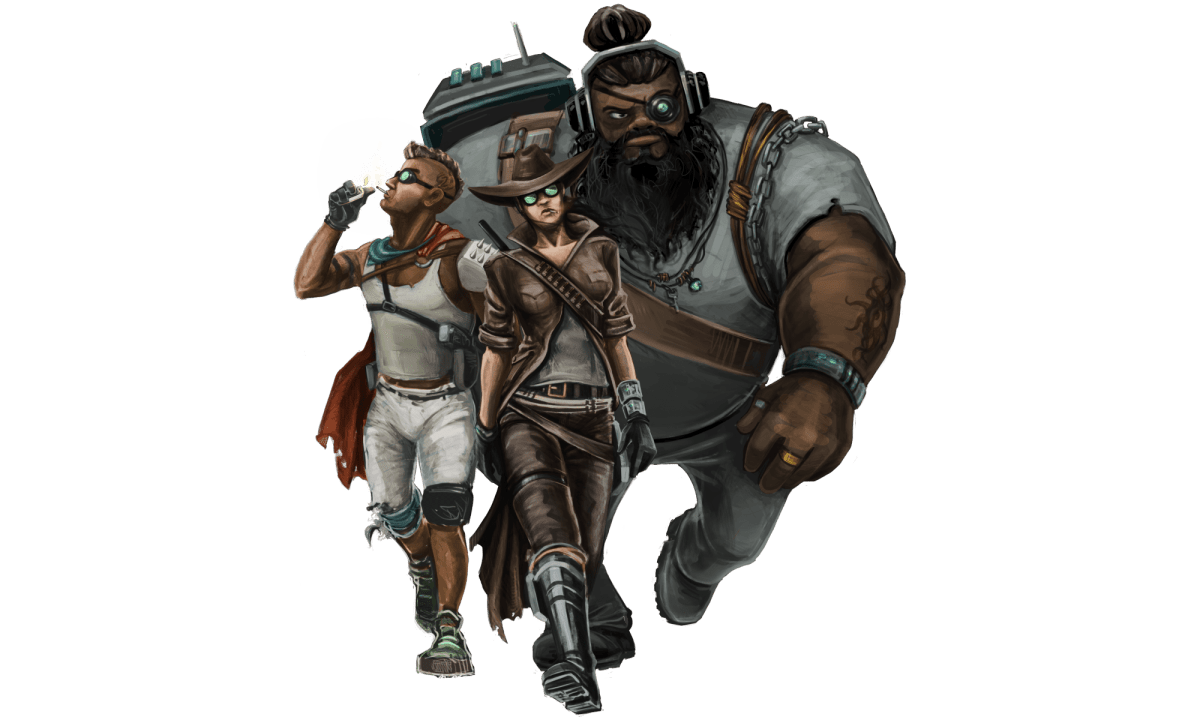 If you're a founding engineer facing the challenge of building your software team, stick around. We'll be exploring this exact challenge, and how to conquer it, in the rest of this article.
The challenge of building a software team from the ground up
If you're a founding engineer at an early-stage startup looking to build your team, you're admittedly facing a few hurdles:
How can I compete with the salary and benefits large companies can offer?
What sort of company culture should I be building?
How do I choose engineers who will work well together, with skills that complement each other?
And, where do I even start finding people to hire?
While it can seem overwhelming, to build an entire team from scratch, founding engineers are in a unique position to:
Offer the unique opportunity of helping to shape and build a new company
Create a healthy company culture from the outset
Custom-build their team based on their company's needs
Source their top tech talent from Gun.io (well, technically other companies can do that too, but shh)
With that in mind, let's explore how you can tackle some of the most common hiring obstacles for founding engineers.
But this is my first hire! How do I get started?
The biggest hurdle that startups face when building a software team from the ground up is that they just don't have big hiring muscles yet.
Tech giants like Google and Amazon have years of experience in the hiring process and they can get access to a pool of top tech talent pretty much instantly, due to widespread brand awareness and top-level recruitment.
Despite this, it's important to remember how you as a startup offer unique opportunities to potential applicants. As you craft your job descriptions and company bio, think about what you as a company can offer, the challenges you're hoping your new team will tackle, and where you hope to be in the future.
Add elements of your company culture in, too. Based in a fun part of town or fully remote? Throw that in. Looking for diverse candidates? Love it.
While you may not (yet) have the prestige of the big tech companies, you can more than make up for it by highlighting what makes your startup an incredible place for candidates to further their software careers.
What's most important for startup hiring: skills or culture fit?
In a perfect world, not only would candidates have resumes that boast all the expected skills and relevant experience for a position, but their personalities would also weave seamlessly into the cultural fabric of your organization.
Unfortunately, we don't live in a perfect world (surprise!) and so we're often faced with the decision of hiring a candidate that matches either the desired skill set or our culture
If it comes down to it, which should you prioritize?
While this will likely vary from case to case, company culture might play a more significant role than you might think – especially in a small team.
With 86% of employees and executives citing a lack of collaboration or ineffective communication for workplace failures, and 97% believing the lack of alignment impacted the outcome of a task or project, the ability to work well together is crucial to consider as you build your team.
While on-paper accolades that demonstrate a high level of skill can be tempting, if a prospective employee's work style and priorities don't align with the company's core values, things can get messy.
Lauren Kolbe, the founder of Kolbeco, told Business News Daily that:
"We can teach someone to do a job. We can't teach someone to love the way we operate. An employee who is not aligned with the culture and is not committed to living it can wreak havoc pretty quickly, even if they bring a great deal of skill and experience to their craft."
In an ideal world, you would hire a candidate with some skill set and a great cultural fit. However, when this is not possible, it is best to consider candidates who will mesh well with your culture first. With a little time and training, an employee who initially lacked certain abilities, but fits in perfectly with the organization, can flourish into a skilled team member.
How to get started building your software team
Step 1: Identify your business needs
Every startup is unique. The goals, vision, and needs of one startup are not going to be similar to another. Therefore, take the time to ponder on why you need a developer on board.
A "developer" is an umbrella term for many job titles, therefore you need to be specific on what type of developer you're looking for depending on what your startup is. Are you kickstarting a new app idea and you're looking for a developer who could create a prototype of an MVP? Or are you looking for an iOS developer who can help develop an app for the Apple Marketplace?
Your specific list of requirements will dictate the type of developers you need. It'll give you a better idea of the nature of the project, the job requirements for the role, and how much you'll need to pay for their service.
Step 2: Outline job requirements
Once you have understood the requirements for the role, you'll need to define the skills required for the job. What are some of the top qualities your developer should possess? What technical skills should they have under their belt?
These could include:
Specific academic qualifications and professional certifications
Relevant experience in a specific tech stack you're hiring for
Ability to write clean and maintainable code
Understanding of source control
Understanding of algorithms
Understanding of system design
This can help candidates get an overview of what's expected of them so they can assess whether they qualify for the job, and help you weed out applicants who don't meet these requirements.
Step 3: Determine your employment model
Once you're clear on your business needs and what type of developer you're looking for, you'll need to decide on the type of employment model.
There are several approaches to recruiting software professionals for your startup, and these heavily depend on the scope of your project and what type of commitment you're looking for.
For instance, you can go the traditional route where you hire in-house developers and create a full-time development team. You can expect a long-term collaboration with these employees. Most startups find this an expensive endeavor because they'll have to pay for overhead costs such as equipment, training, health insurance, software licenses, utilities, and so much more.
An alternative and (and in most cases) more cost-effective method is to hire remote freelance developers or remote employees. These developers can be contracted to your startup for a specific period, such as for the completion of a small project, or become permanent members of your software team.
As you build your team, you may want to opt for a combination of employment methods to best meet your needs.
Step 4: Choose a hiring platform
Digitization is ubiquitous and online platforms are one of the best tools to find the best developers for your startup.
Dedicated platforms like Gun.io have been specifically designed to connect companies—from novel startups to big corporations—with software professionals from around the globe.
Here at Gun.io, we offer a talent marketplace that lets your startup access a network of over 25,000 vetted developers who are skilled in over 1,000 other languages, frameworks, databases, and methodologies.
Remove the stress of hiring with access to top-tech talent at the click of a button in our single streamlined platform. Whether it's a one-time gig with a freelancer or a long-term collaboration with a custom engineering team—we've got you covered.
We'll help you identify and crystallize your needs so that we can match you exclusively with developers who align with your specific requirements. Is your startup looking for someone who could build a simple web application? Done! Or are you looking for a more senior touch to build a complex high-frequency trading platform? Already found!
Step 5: Assess, verify and hire talent
Paper-based qualifications can only mean so much, so regardless of whether you're a well-established company or a new startup you need to be diligent in carefully assessing the candidates' skills and competency. This way you can ensure that they have the expertise as claimed and can handle your project.
Here at Gun.io, we pride ourselves in integrating a triple-vetting system that helps us select developers who deliver off-the-charts ROI to the projects and teams they're invited to join.
Our selection process is rigorous, it's time-consuming, and most engineers don't get certified (less than 12% of applicants get selected). A combination of technical interviews, coding challenges, and character assessments is used to select only the very best developers.
View multiple profiles at once without having to sift through mountains of paper-based resumes to easily compare each candidate's skills, past experiences, and qualifications to see how they stack up. The inclusion of customer testimonials and endorsements can help you understand what value the candidate brings to the table even before hiring them.
Get started building your new team today with specialist developer hiring at Gun.io
As business operations continue to become digitized, the demand for tech developers has exploded like never before. However, startups have it tough when it comes to hiring developers. Finding top-tech talent, competing with large conglomerates, and battling with finances are just a few of the problems that startups face.
Furthermore, hiring an incompetent candidate can be very costly to a startup, especially for one that is in its early stages—affecting your entire team's attitude and drive, costing your company time and money.
It's essential to look for digital resources and leverage advanced tech tools to look for, hire, and retain the best talent. If you don't want to go through the hassle of hiring developers manually, sign up at Gun.io today to find vetted, tech professionals who match your specific startup needs.
Whether you're looking for some temporary help or your next full time developer, let Gun.io help you find the right person for the job.