Freelance coding jobs: what they pay and how to find them
Do you like the idea of working flexibly on your own schedule? Are you a keen problem-solver with a passion for using technology to solve the world's biggest problems? Then a freelance coding job might be the way to go. Here's a beginner's guide on freelance coding.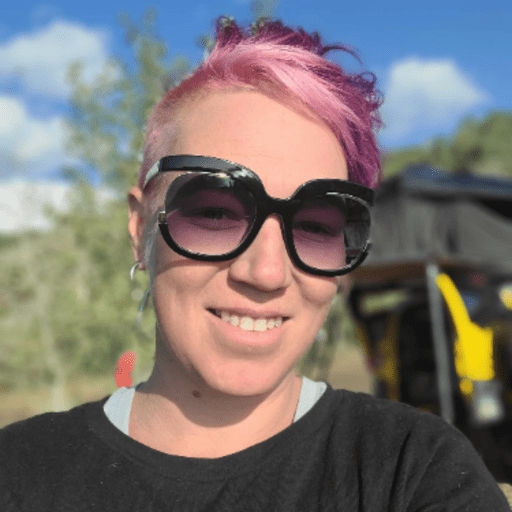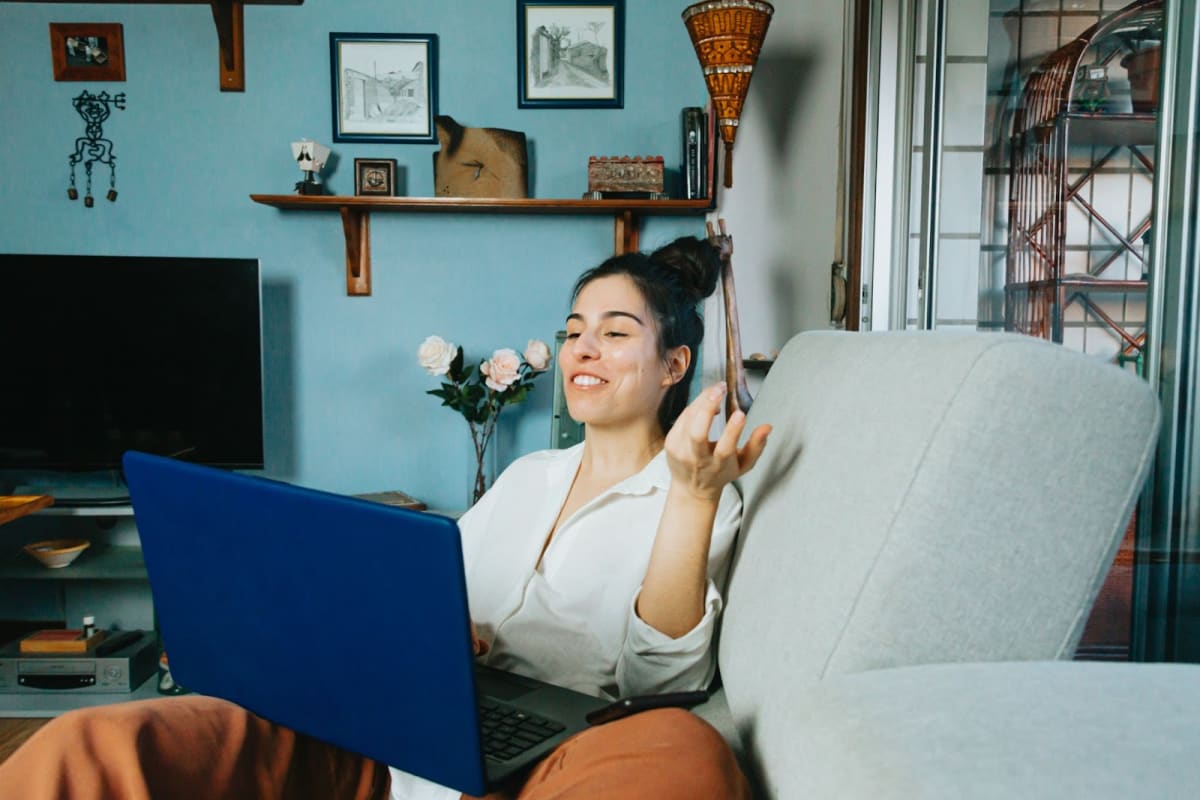 Image source: Avelino Calvar Martinez
What to expect from this guide
As workplaces continue to embrace remote working and the gig economy, the requirement for people to be confined to a single, physical location is becoming less critical each year.
Advancements in technology have afforded people the luxury to work from anywhere and anytime according to their schedules, offering a greater degree of work-life balance.
There are many perks—and some challenges—associated with freelance work, and being well informed can help you to make the most out of the freelance lifestyle.
In this guide, we'll break down everything from what freelancing is, to the benefits of freelance work for coders, whether it's sustainable in the long run, and how you can land a freelance coding job.
Freelance coding jobs: are they worth it?
Freelancing defined
Freelance workers typically work as independent contractors, subcontractors, gig-workers, or in other self-employed statuses. This can include long-term contracts with single companies and doesn't always require the freelancer to frequently source new projects or clients.
Freelance programmers have the opportunity to use their skills, education, and experience to work with either a single or multiple clients, taking on various assignments of various lengths—essentially, freelance work opens the door to work flexibility.
The benefits of freelance work for coders in 2022
Being your (own) boss
This is arguably the biggest reason why people are flocking to freelance work. Are you a night owl who performs well at night and dislikes waking up in the morning? No problem. Is the pay rate from one client not very attractive? No issue—you can just turn them down.
Freelance work comes with the freedom to allow you to manage your day as you see fit and decide when to work, when to rest, and which clients to work with. This promotes a better work-life balance and even helps you foster a more positive attitude towards work.
The freedom to work from wherever
Freelance work means finally saying goodbye to one of the primary stressors of the modern workplace—commuting to a physical location. Congested highways? No, thank you. Overcrowded metros? Farewell!
As of 2019, the U.S Census Bureau shows the average one-way travel time to work has increased to an all-time high of 27.6 minutes. Studies have shown that driving for long hours on the road can substantially increase cortisol levels—the body's stress hormone. Commuting also comes with a price–quite literally. Simply seeing parking and gas prices are bound to get those cortisol levels skyrocketing.
Freelancing can not only help you skip a lengthy commute, but it allows you to function on your own time, and wear (or not wear) what you want to work. Remote work can yield significant financial savings by skipping the drive and significantly reducing the stress that comes with going to work.
Potential for faster professional growth
In a full-time job, the most common way to grow professionally is to climb up the corporate ladder which can take a lot of time and effort. Who wants to work 10+ years at a company to just get a senior position and a slight increase in their salaries, right?
The opportunities for professional growth when it comes to freelancing are endless. Thanks to the internet, many freelancers turn to online platforms to look for gigs. This means you can find clients from any corner of the world. With no shortage of clients, you will always have a variety of options to choose from.
With multiple clients at your fingertips, you not only hone your programming skills in your relevant field by engaging in various projects, but you can also make bank while doing so. Isn't that just sweet? That's not all—a freelancing business is much easier to scale as you can easily hire other freelancers to outsource tasks and complement your work with input from other qualified specialists.
Some challenges…
One-man army
Freelancing comes with a few extra tasks that you might not be used to if you've previously worked in a traditional employment status.
You're responsible for finding clients, pitching your services, marketing yourself, and invoicing, among other things. Remember you have to do all of this in addition to your direct responsibilities (coding).
This can be overwhelming for some freelancers at first, but in the long run can go a long way to building valuable project management, accounting, and time management skills that your clients will be sure to value.
If you work on a contract basis, this can ease the pressure of constantly seeking new clients. Additionally, as you gain experience as a freelancer, you'll not only be able to build your portfolio to attract new clients, but also be able to provide positive reviews from previous and existing clients.
A variable income
When it comes to freelancing gigs, there may not be a set monthly or annual salary. Rather, you may be invoicing clients based on project or hourly rates.
While many freelancers successfully negotiate long-term contracts or maintain a similar income from month to month, it's also possible to experience variety in the income you receive each month. The ebb and flow of freelance work can be an attractive benefit for many, allowing work to fit alongside other commitments, but it's important to have an extra degree of financial awareness to stay on top of how much work you need to take on and when.
Can I make a living with freelance work?
The market for freelance coding jobs
According to the Bureau of Labor Statistics, the job outlook for tech-related jobs from 2020 to 2030 is projected to grow by 22%—much faster than the average for other occupations.
This is reflective of the advancements in technology that continuously digitize the industries around us: from healthcare to manufacturing to education.
As business operations continue to move online, the demand for programmers has skyrocketed in the past decade. According to the State of Software Engineers report by tech hiring specialist Hired, the demand for tech talent almost doubled in 2021 alone.
The bottom line is the job market for programmers is thriving and given that there is a growing tech talent crunch, companies are now competing globally for workers which opens the doors to many (remote) freelancing opportunities.
Freelance coding pay rates
The answer that you've been waiting for—how much can I make as a freelance programmer?
The median salary for a programmer in the United States was $89,190 in 2020. One of the benefits of freelance programming is the ability to set your rates and negotiate prices with clients. This means that you can make as much as, or even more than, your in-office counterparts.
Of course, the actual amount that you make annually as a freelancer will vary widely depending on the amount and type of work you take on. This flexibility in workload is just one of the wonderful benefits of being a freelancer!
What influences how much money I can make as a freelance coder?
The amount of money you make depends on a variety of factors, some of which will come with time and experience. Your income will likely be influenced by:
The specific skills under your belt
How much experience you have in the field of your choice
Previous projects you have completed
Your geographical location
The location of the client or company that is hiring you
How many hours per week you're willing to work
The nature and complexity of the projects you complete
I'm interested — how do I get started?
Now that you have a rough idea about what to expect as a freelance programmer, all that's left for you to do is look for jobs and start applying to them. But where do you find freelance programming jobs?
In today's digital age, leveraging digital tools can help to streamline the process of applying for freelance developer jobs. Unlike traditional job boards, using a dedicated hiring platform such as Gun.io can directly connect you with employers looking to hire software developers, freelance coders, and more.
Here at Gun.io, we specialize in linking up those with developer opportunities with freelancers and remote employees with the skills to match. Since every employer and freelancer are extensively vetted before being included on our platform, you can have complete confidence in every job and project you view.
With Gun.io, it's as simple as signing up and creating a profile that lists your technical skills, knowledge of programming languages and frameworks, and experience. After you pass our triple-vetted application process (which includes a combination of coding challenges, technical interviews, and character assessments) your profile will be matched with hiring managers looking for candidates just like you.
Did we also mention that you can set your own rates? If you're worried that freelance coding won't equip you to pay the bills, then rest assured that freelancers at Gun.io keep 100% of their earnings, which typically fall between $75-$100 per hour.
Ready to start your freelance coding career?
Clients are actively looking for new ways to address their programming problems, and your coding skills and expertise could be the solution. In today's digital age, physical location is no longer a restriction to employment and you can work at your dream job whilst setting your schedule. Yes—you can have your cake and eat it too.
A dedicated platform will help jumpstart your freelancing career and make it a reality. The real question is: are you ready for it? Sign up to Gun.io today—your dream freelance coding job is waiting for you.