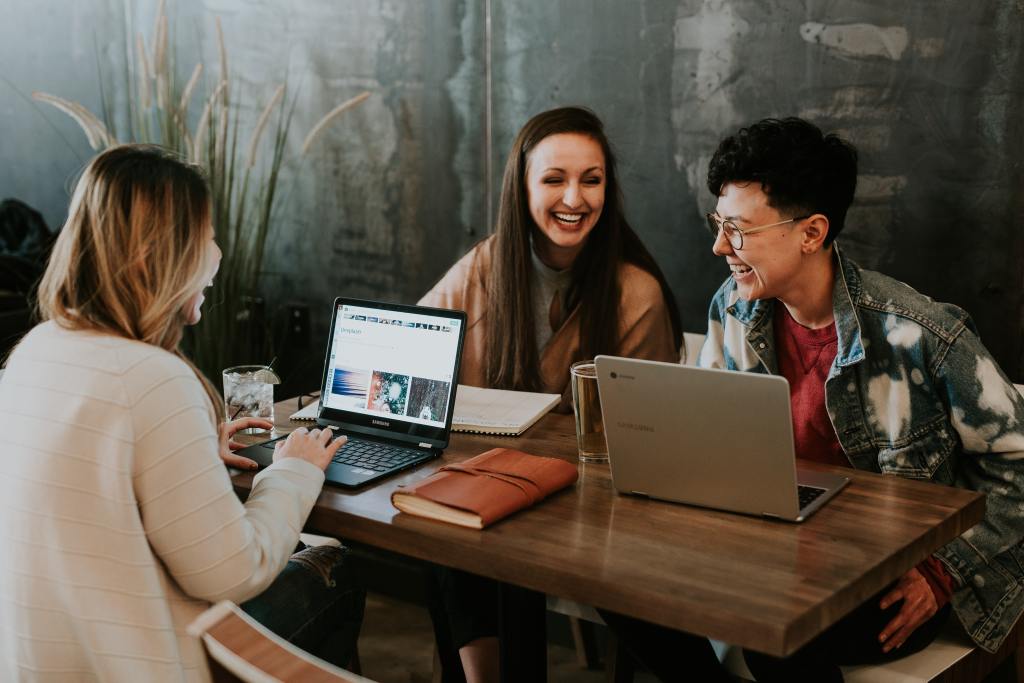 December 7, 2022 · 18 min read
Remote management resources: Cultural
Remote work can happen from anywhere, which means some of the perks of office life get cast by the wayside in favor of flexibility. If you want to create a company culture that still incorporates the benefits and structure of everyone being together, you'll need to update your approach.
There are no doubt dozens upon dozens of ways you can incorporate mentorship, teaching, and amazing perks and benefits into what you offer your team. But that can get overwhelming pretty fast. So in the interest of saving you time, we've collated a list of products, services, and ideas to help get you started. Let's dive in.
Coaching and mentoring
While mentorship is especially prevalent in the software space, it's no less important for teams from all different industries to grow and learn. When distance comes into play, however, it can feel challenging to get your team aligned with an appropriate mentor or coach. These online tools help to close the gap.
Teaming
As a manger, especially one with a remote team, earning trust from your employees should be top of mind. Teaming is built for team leaders and can be easily personalized to meet the unique needs of your team.
CoachHub
For small companies, pairing a team mate with a coach can be challenging due to lack of access to a broad range of talent. CoachHub matches you with a trusted business leader to focus on growth and learning through a three-phase program.
Ten Thousand Coffees
10KC bills itself as a talent experience platform for inclusive mentoring and is specifically designed around mentoring and the remote workforce. They have a variety of solutions to choose from to tailor your team's mentoring needs, and have designed it to be easy to scale.
Clarity
Clarity is designed around a platform of experts who cover a variety of categories where they provide, well, clarity around how to handle certain situations, ideas, and questions. While generally targeting startups, there are no limitations around who you can talk to and why.
Learning and development
There are a lot of ways to incorporate learning and professional development into your team's yearly goals. And while these options aren't necessarily relegated to just remote workers, their online presence makes them the perfect option for enriching your team.
Reforge
Reforge is largely focused on the tech landscape, but has some other great applications as well, specifically when it comes to marketing. Courses are designed around a cohort-based program, supplemented with access to content and community that helps your company scale.
Maven
Maven is a live learning platform with over 400 courses designed to supercharge your career, get promoted, or even learn a life skill. The courses cover a variety of subjects from product and marketing to engineering and productivity.
Section4
Section4's mission is to make elite business education accessible to a wider range of people than other companies can offer. Their focus is tailored to core business principles, leadership skills, marketing, and product.
edX for Business
edX is already a fairly popular destination for educational resources, but the professional focus of the business program sets it apart for working teams. With a focus on executive education and professional certifications, it's a great way to boost your team's value.
Offsite options
Okay, so technically isn't everyone offsite when they work remote? Yes, effectively. But that doesn't mean you can't still figure out a way to get together two, three, four, or even twenty people at a time. These can serve as a great way to build interpersonal connections, regardless of the number of attendees.
TeamOut
TeamOut is specifically designed to make retreat planning easy for remote teams. Their platform allows for customizations, including location, activities, and more. And because they partner with curated properties, the accommodation comes with on-site help.
BoomPop
BoomPop is another offsite planner, but with flexibility in the size and use case for your event, including small team offsites, retreats, client events, and virtual activities. Their easy click-through trip builder provides multiple options to choose from.
Conference attendance
What are those things we used to do? With all the people? And all the knowledge sharing? Oh yeah! Conferences. Sending a few team members to one can have more benefits that you think.
In-person stipends
Being remote doesn't always mean being far from another employee. Providing a stipend when tow or more of your employees get together can help encourage in-person meetings.
Office space
A full 71% of people who work remotely say that their home office set up was an afterthought or is in a makeshift space in their living quarters. With all the money you're saving on an office building, you can afford to invest in helping your employees find workspace that works.
Wayfair Professional
The professional arm of the ubiquitous home goods site not only provides tons of options for home offices, they also have special pricing.
WeWork
There's not much that needs to be said about WeWork's offerings, as their name is synonymous with flexible workspaces. Locations around the globe make it a great way to offer an alternative to working from the house.
Health and wellness
Health and wellness benefits are consistently ranked at the top of the list of things employees are looking for, and it's not just health insurance (though you definitely need to offer that). Studies have shown that healthier employees are more productive, which means you should be seeing returns on this investment.
Planet Fitness
At $22.99 a month for access to over 2,000 clubs in the U.S., Canada, Mexico, Puerto Rico, and Panama, Planet Fitness provides just one example of how affordable it can be to provide a gym membership to your team.
Peloton
With the number of Peloton bikes sold during the pandemic, there is sure to be at least one enthusiast on the team who can talk up the benefits of a Peloton plan. Their corporate wellness plan is perfect for the whole team, regardless of whether each person has the bike.
Calm
Did you know that 84% of people who regularly meditate with Calm report improved mental health, while 81% report less stress? Mental health is health care, and Calm's corporate membership can benefit your whole team.
Socialization
We're YEARS into the pandemic at this point, and there has yet to be a good solution for the proverbial water cooler. So how can you facilitate interaction? Help people find common ground and allow them to take it wherever it goes.
Book and podcast clubs
There are so many directions this one could go, and it doesn't necessarily need to be a directive from the top. Ask if anyone is interested and let those involved decide on the topic, format, and frequency of meetings.
Coffee chats and happy hour
Half of you probably rolled your eyes when you saw "happy hour," but hear me out. Small coffee groups and no-pressure happy hours are great ways for people to relate on a social level and learn about what everyone has in common.
Slack channels
Most teams have Slack channels covering just about everything under the working sun, so why not add a few fun ones where people can share pieces of themselves? They're easy to start, low stakes, and can be changed up at any time.
Perks
Everyone wants to believe their company genuinely appreciates their hard work, so why not show your team their value with a couple of perks? From bonus days off to a clean house without lifting a finger, the things you can do to keep your employees happy will also earn you returns in employee retention and productivity.
4-day work weeks
Multiple studies have been done that promote the benefits of a 4-day work week. Splitting the team's off days between Monday and Friday can allow for partial coverage. While this isn't a viable solution for all, it's definitely been gaining some steam. This study has the details.
Monthly 3-day weekends
If taking a whole day off every week is too much, another alternative is to offer everyone one three-day weekend a month, completely aside from their regular PTO. This can be done on one day for the whole company or have each department rotate weekends to maintain coverage.
Blue Apron
How often, when working in an office, did you swing by to pick up takeout on the way home? Now that the commute has been kaiboshed, a Blue Apron subscription can let your employee decide when it's time to take a break from the kitchen.
Molly Maid
It's hard to tell if our houses are dirtier these days because we never leave them, or if they were always this dirty and we just never noticed because we were at the office. Either way, a nice, deeply cleaned house is something we can all appreciate.
Wrapping up
Providing a safe, comfortable, and enriching environment is important in the workplace, and we hope that some of these resources can help you do that for your team. While this list is extensive, it's not meant to be exhaustive. It's also not a bold suggestion that you incorporate them all (but if you do…you hiring?). It's just a few ways that you can show the team who is working so hard for you is appreciated and that their wellbeing is important to you. And really, isn't that what everyone wants?