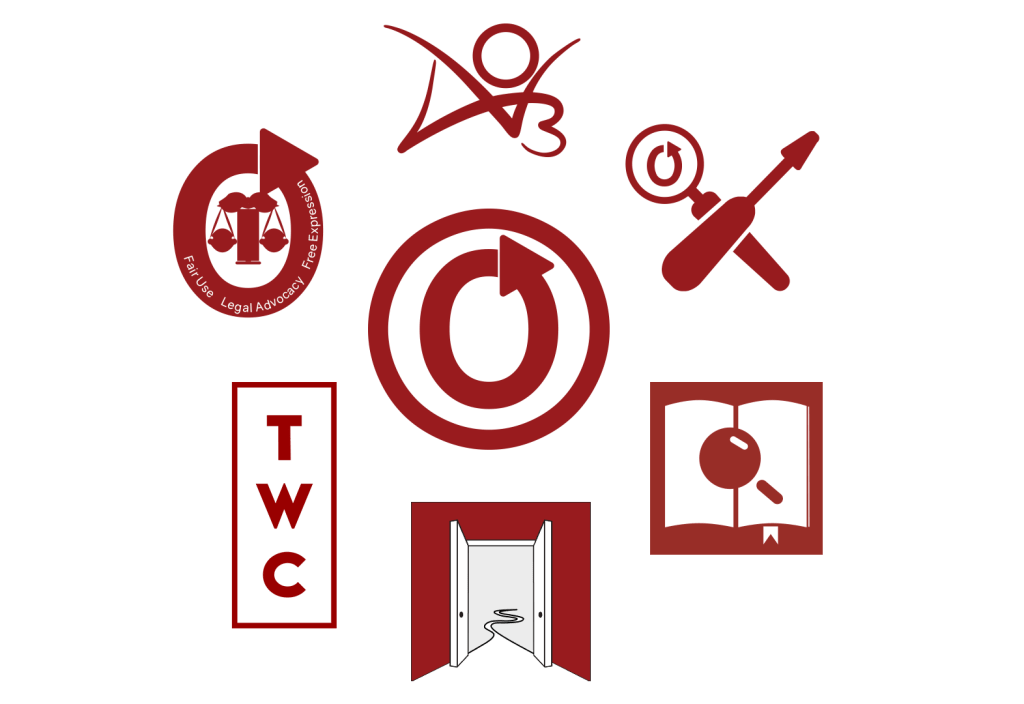 March 3, 2022 · 10 min read
Organization for Transformative Works: Open-Source in action
It's no secret that we here at Gun.io are fans of fandom and the way films can be a transformative works of art. We've watched The Mandalorian, Cowboy Bebop, and The Book of Boba Fett on company time, and share our favorite new shows and movies in Slack to dissect over text. Our hunt for the perfect gunslingers is rooted in our love for these stories of triumph and badassery. 
We're also big fans of open source, allowing people from all walks of life to come together and collaborate on projects that pique their interest. In this vein, we reached out to the Organization for Transformative Works (OTW), a massive open source project aimed at protecting, advocating for, and sharing works about fandoms from every corner of the universe. 
Read on to hear what Rebaza has to share about the incredible work the OTW team is doing.
How did the OTW start, and which of the various projects of OTW was the main catalyst?
The Organization for Transformative Works is the parent organization for various fandom-related projects including the Archive of Our Own (AO3), Fanlore, Open Doors, OTW Legal Advocacy, and our academic journal Transformative Works and Cultures.
The OTW was founded in 2007 in response to various developments at the time which affected fans. These included:
Commercialization of fanworks through sites such as Fanlib
Censorship and control issues such as Strikethrough and Boldthrough at LiveJournal
Gender imbalance issues in fandom research and professional publishing
Some of the central problems to be overcome at the time included taking a stand on the legal status of fanworks, and the way the rapid development of the Internet meant that locations where fans gathered and created were often short-term and cared nothing for the continued existence of their hosted content. This meant creating a legal entity to host, defend, and speak to outside parties about fanworks and fandoms.
So running an archive built and controlled by fans, in which we owned the servers, was the big draw from the start.  But our Legal Advocacy project was the first one created, and to some degree its mission is at the center of AO3 because it was responsible for creating the Terms of Service, and it handles any challenges to content on the site.
If you'd like to know more about Fanlib, Strikethrough etc., you can read about them on Fanlore: https://fanlore.org/wiki/FanLib and https://fanlore.org/wiki/Strikethrough_and_Boldthrough
It's also a great source for fan terminology!
The treasure trove of fandoms is deep and wide. What have been some of the more interesting or exciting fandoms you've seen work come out of?
Haha, that is truly impossible to answer!  As of today, works from 48,500 fandoms can be found via AO3 and I couldn't even name more than a fraction of those (other than to be fairly sure that if you pick one, there's probably some works for it on the Archive). Plus there will soon be 9 million works available.  So no human could know and I'm afraid we've gotten no feedback from any AIs.
However as International Fanworks Day has just concluded, some of our visitors have weighed in with their recommendations.  There were at least 5,000 works shared during our Feedback Fest event (https://archiveofourown.org/admin_posts/21880?show_comments=true#comments). I scanned through many pages of them and have seen hundreds of fandoms included there so it's a good place to start.
How was the decision made to have this live as an open source project?
The organization is a non-profit and has always been strongly committed to remaining non-commercial, so being open source is part of that ethos.  There is at least one other fandom archive project I know of that's running on our code: https://squidgeworld.org/
Similarly, our academic journal Transformative Works and Cultures is a Gold Open Access journal and unfortunately it's in the minority of academic publications that are committed to being open to anyone who wants to read them — despite the fact that all the contributors and usually the people working on them are all doing so without being paid.  There's something incredibly wrong with that picture, and as a former librarian I can't believe that for-profit journals continue to charge extortionate fees to libraries and educational institutions to make the results of research available. 
OTW has been touted as one of the more inclusive open source communities, with a substantial number of women and non-binary contributors, when compared to like-sized projects. What is it about OTW that promotes that inclusivity, and what lessons would you pass on to help other open source communities become more welcoming?
That's a good question and I'm afraid I don't have a good answer.  I know that the founding group of volunteers was indeed mostly women and I suspect that this is still true now, even though we've gone from a few hundred people to around 1000.  
But we don't know how diverse our volunteer pool actually is.  We communicate entirely via text – through chat platforms and email, and volunteers do not have to use a legal name when joining the organization.  We don't ask for any demographic details other than knowing if they meet age requirements.  It's the minority of volunteers who use personal photos in their profiles (and given we're a fannish organization, even the photos or drawings may not be of the volunteer themselves!)  
So while many of us get to learn details about one another when we work together (especially country, since we need to account for time zones when setting meeting times), and it is now common for people to list pronouns in their work profiles, there is no data gathered on how people identify.  So even though I've been volunteering for OTW for over 10 years now, I couldn't say if it has changed or stayed the same.  Plus since most people volunteer for us for a relatively short period of time, we're talking about many thousands of people who have done so at one time or another over 14 years.
I think that we try to be inclusive in decision making and when making public statements, and as we're an international organization there are a lot of points of view and a range of experiences in the OTW.  But what I think is significant for us is that we are all fans, and people find us through either their interests in fandom, or through communication with other people in a fandom.  Some fandom spaces are welcoming to people of every kind.  Some are not.  But the OTW does not have a target demographic for its services, nor do we gather any kind of data on users, so we not only can't tell you much about our body of volunteers, but about our visitors either.
Many people volunteer because they want to give back, either to the OTW specifically or to fandom more generally by helping to support these projects.  So the thing that connects us is a common passion for fandom activities and common dedication to keeping these things we've created going.  I'm not sure how true that is for many other tech projects.  I think feeling a sense of ownership over our projects is an important connecting force.  
I'd also suggest that the very open ToS for content at AO3 is perhaps a signpost of the variety of people who have made it one of their home bases, and it's why they'll come together to support it.  That's not typical of many online spaces.
How do you go about recruiting volunteers for what seems like an ongoing and fairly substantial undertaking?
It definitely is!  We have our own HR group, which is the Volunteers & Recruitment Committee (VolCom).  They handle the overall recruitment process, writing the public posts, and tracking the potential volunteers through the application process 
VolCom is also responsible for ensuring that before a recruitment is opened that the committee in question has clear documentation of what the position consists of as well as a training plan in place for the new recruit.  Since such recruitments are done regularly it's also important that this documentation is up to date since the nature of the role or sometimes the tools will have changed.  
Once the application period has closed, the list of applicants and their information is sent on to the chairs of whichever committees were recruiting.  Those committees then take charge of the evaluation process and decide who will fill the position(s).  
Once those decisions are made, VolCom will notify the applicants, confirm they'll accept the job and then begin the onboard process, setting them up with access to the tools and spaces they'll need to carry out their work. (We were founded as, and have always been, an entirely virtual organization).  Training for the particular positions again falls to the committee chairs.  This time period can vary a lot from committee to committee or sometimes from one position to another.  In some cases it can take a few weeks and in other cases it takes months.
We generally recruit once a month. We also use a Still Willing to Serve form at least once a year which allows people to say if they want to continue on in their current position.  This is done for two reasons – for one it makes it easy for people who want to quit to do so, without having to have a meeting or send a direct message.  A number of people have more than one role in the organization, so they might want to stay in some positions but not others.  
Secondly, because we are entirely virtual, we don't always know if or why someone hasn't been showing up to carry out their tasks (a number of committees have fewer than 10 people while others have hundreds of volunteers to keep track of).  So this process also weeds out inactive people who ghosted us during the year, or gives volunteers an opportunity to get in touch with a chair and confirm that they want to continue, although they may have been having difficulties lately.  
Once someone decides to leave or just doesn't respond to the Willing to Serve message, VolCom removes their access and their departure is officially recorded in our monthly newsletter.  There is a "hiatus" process as well, where people may, for a specified period, step away from their work.  And some people leave the OTW entirely but may return later to volunteer for similar or different positions.  
As I mentioned, some volunteers do either take on additional roles or change roles in the OTW over time.  So there is also an "internal recruitment" process.  Sometimes roles are only advertised internally because the applicant needs to have a high level of familiarity with the organization already.  But this isn't common.  
Lastly, there are our Board members.  They are not recruited but are elected for three year terms by donors who contributed at least $10 in the past 12 months and opt to become members.  Because the Board seats are staggered, there is an election each year in August.  The candidates have to have volunteered for OTW for at least 9 months prior to the election and there are a few other requirements (https://elections.transformativeworks.org/becoming-candidate/)
We're obviously a tech-related company, but I'm interested in hearing more about how OTW came to work with the University of Iowa to house an analog catalog of fandom works?
I'm not sure why it was specifically the U of Iowa libraries, although I believe it's because there were personal connections with OTW founders which led to that partnership.  But there are various academic libraries in the U.S. (and outside of it) that have fandom-related special collections.  We held an event with several of their curators back in 2016 which I think makes for an interesting read: https://www.transformativeworks.org/open-doors-celebration-panel-transcript/
Although the OTW was created in a digital era, back in 2007 many fans had only been online for less than 10 years.  But that didn't mean they hadn't been active in fandom in other ways, whether attending conventions and meetups or creating and sharing fanworks via mail or in-person.  That's an important part of history that could go away if those works – whether zines, video and audio tapes, posters and fanart, or records of events – are lost or destroyed.  And from a fan studies perspective, it's critical to save primary documents.  So part of our Open Doors project involves saving physical works as well as digital works and archives.
Anything else you'd like to share about OTW?
There's always more I'd like to share!  There's just so much to talk about in terms of what we do and have done during our existence.  I would like to point out what an invaluable resource our Fanlore project is.  There are a lot of fandom related wikis out there but almost all of them are focused on the subject of the fandom – the canon, and details about things like characters, episodes or concert performances, etc.  But Fanlore is about fans and their works, communities, and discussions.  
And as such it's about not just fandom but the history of the Internet, whether it's in terms of terminology and practices, or just about the activities of a subset of people online.  That was probably a factor in why Fanlore became part of the American Folklife Center's Digital Culture Web Archive.  You can read more about that here: https://www.transformativeworks.org/otw-guest-post-nicole-saylor/
Looking to hire (or be hired) some of the best tech in the business? Gun.io has the talent you need to take your team to the next level.